Services
Consultations
Choosing a door or a window is easy, because our professional and experienced consultants are here to support you. Ordering a window requires more than knowing the correct width and height. You should also consider the layout of your home and whether you need noise reduction windows, protection from the sun or thermal insulation properties.
Our specialists will help you decide on the finished look as there are infinite options. We are always here for you!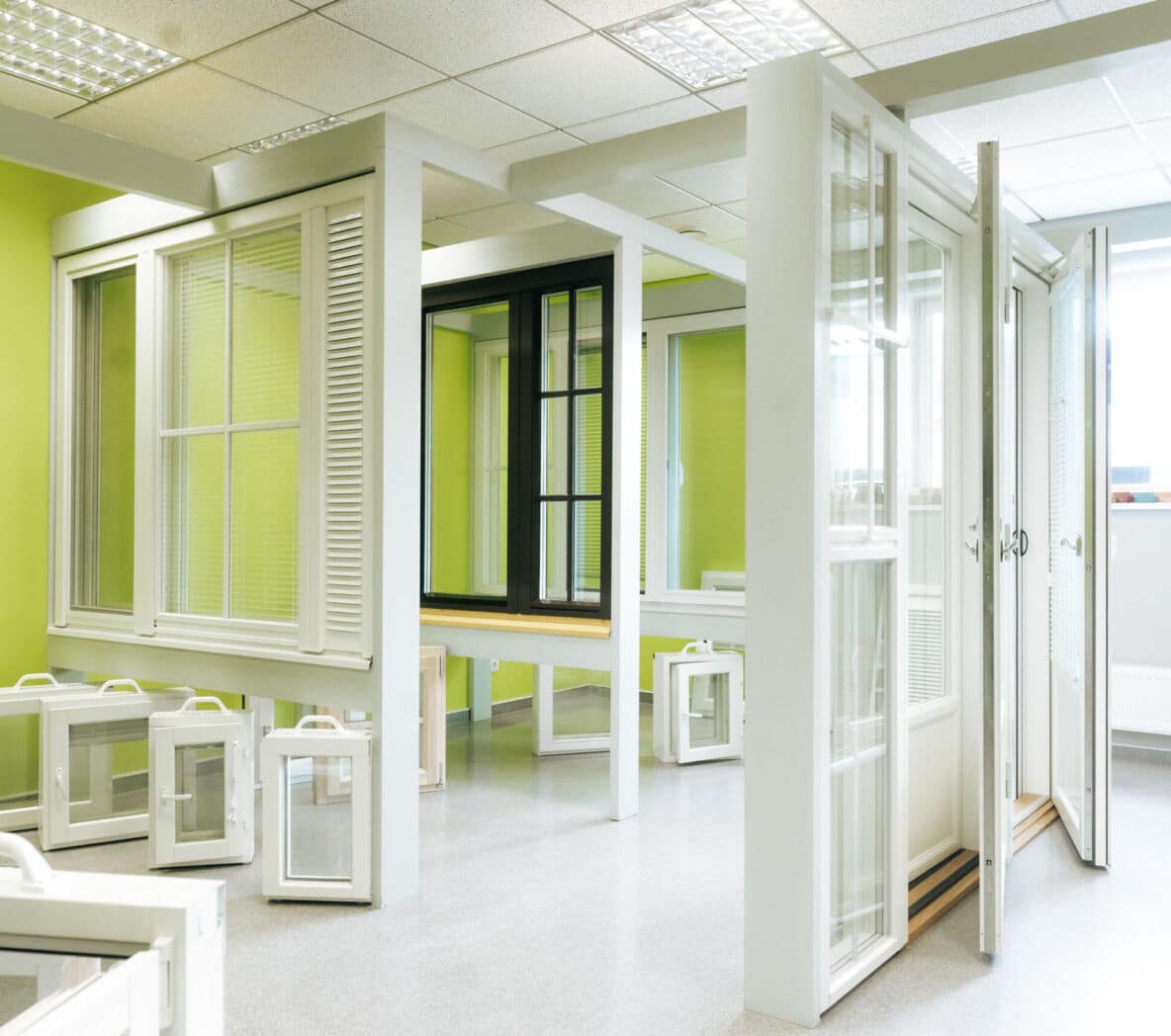 Showroom
All our doors and windows are on display in our showroom and there are a lot to choose from.
We also offer an infinite variety of handles, stains, glazing options and much more to enable you to make your home as personalised as possible.
Book a time with our sales consultants and let's find the best solution for you.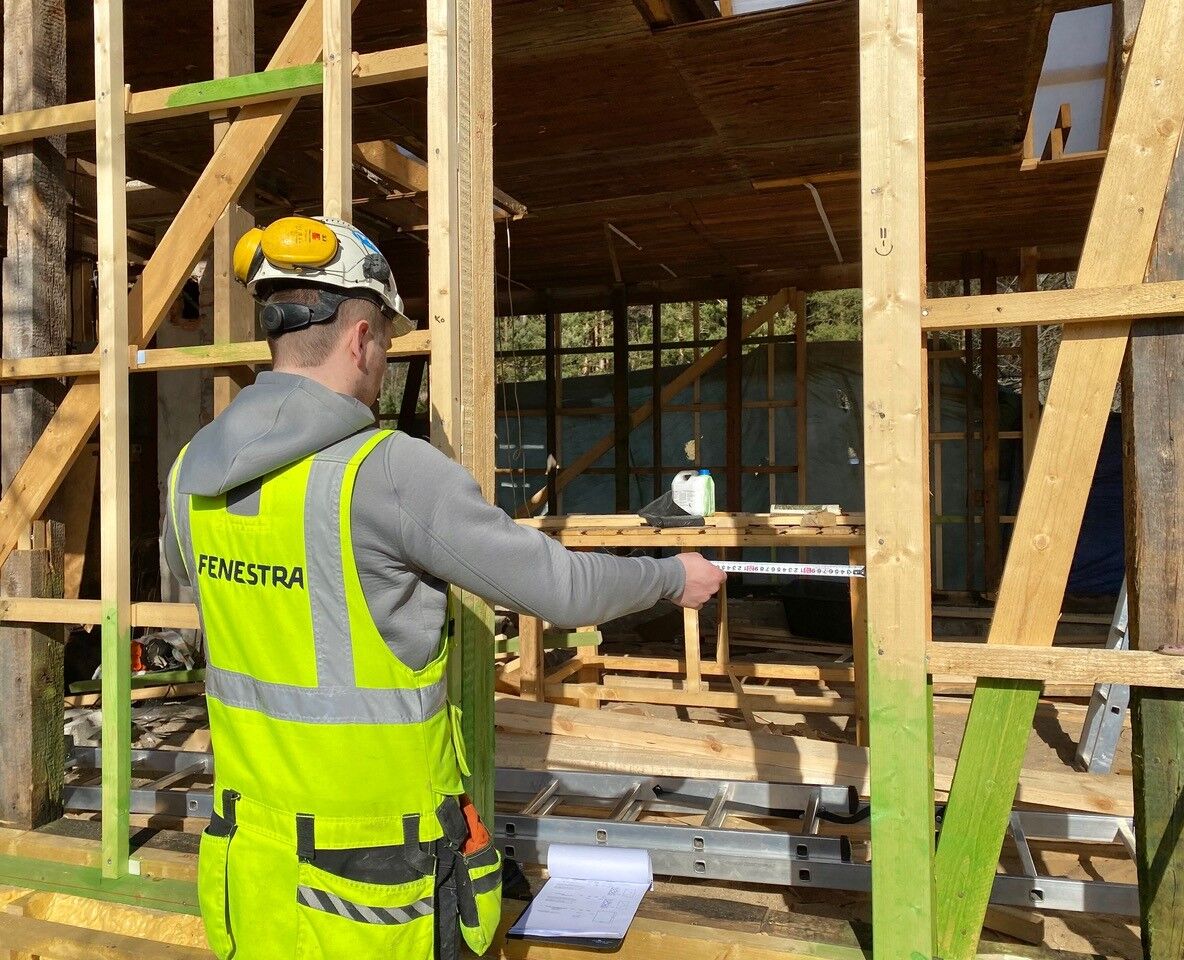 Measurement
Measurements are taken to assess the suitability of your preferred window models for the wall construction and advise on installation into the wall. Our specialists also propose the best solutions for fastening the windows, insulating joints and finishing the surrounding area later on.
If our installation specialists determines that the client's preferred project is not the best of ideas, we will propose our own solution.
Production
The production of doors and windows means working side-by-side with specialists, the right partners and suppliers. Only by working with specialists in their field can we ensure a seamless experience. We know that every window is a view into the world, and for this reason our production is focused on delivering quality. This is something we take great pride in. We use machinery as well as manual labour to this end: the finishing and quality of all our windows is checked manually.
Our window finishing adhered to the ISO 9001 requirements. We also care deeply about environmental sustainability and recycle all our production waste.
Follow-up service
Our products have a 2-year Fenestra warranty. In addition to providing warranty coverage, we also provide maintenance and repair services to all our products if necessary.
Our maintenance options include regulation and oiling of windows. To ensure your windows and doors last for a long time, take into account annual maintenance. Should your windows and doors suffer damage nonetheless, you can always turn to us for advice on whether and how the damage can be repaired.
For warranty-related questions, please contact us HERE. We also recommend following our maintenance instructions found HERE